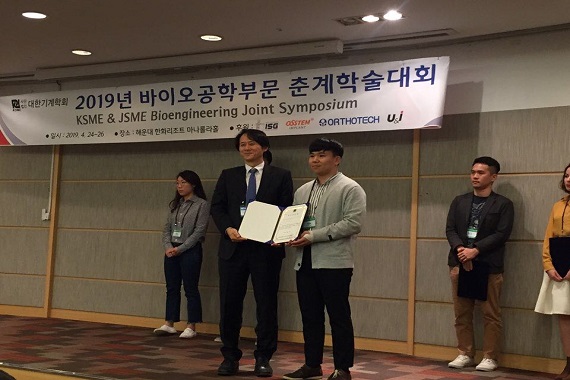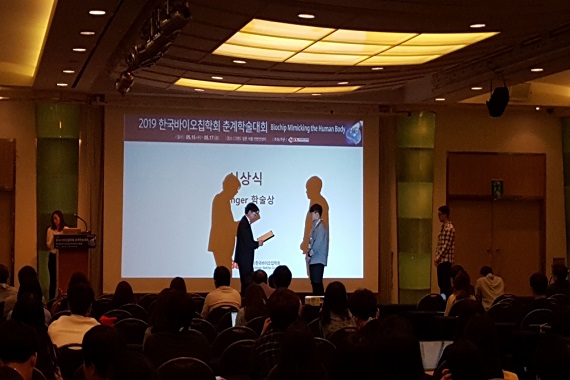 Park Jun-ha, Master course student and Kim Seung-kyu, Ph.D. integration course student (Prof. Jeon Sungyun) participated in the conference and presented posters and presentations. Both students awarded best paper award.
Park, Jun-Ha presented a poster on the subject of "Development of Microfluidic System for Amspheroid and Blood vessel co-cultivation" at the Spring Conference of the Korean Society of Mechanical Engineers in the Spring Conference held on 24-26 April, .
Kim Seung-gyu delivered oral presentations on the theme of "Antimicrobial susceptibility testing using chip-level gradient formation" at the Spring Conference of the Korean Biochip Society held in Seoul, May 15-17, 2019, and received the Springer Academy Award.