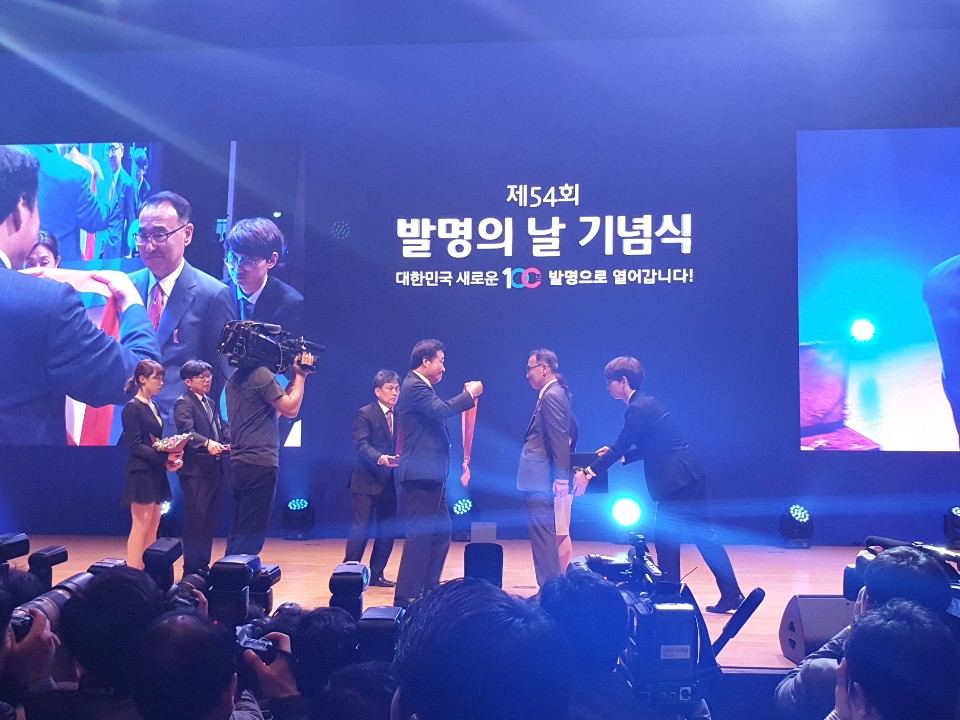 Professor Yong-Taek Yim from the Department of Mechanical Engineering was awarded the highest order of merit, the "Chongjo Keunjong Medal," bestowed to public officials by the government in celebration of Invention Day on May 27.
Professor Yim was recognized for his innovative achievements to increase royalty income by introducing an IP-based management system at the Korean Institute of Machinery & Materials. He served as the president of KIMM for three years from 2014.
His idea led to new approaches to help explore diverse revenue creating sources such as dividend earnings and share sales, apart from simply relying on technology transfer fees. His efforts to disseminate the in-house R&D results also led to the foundation of six tech-based startups and spinoffs, which generated 11.2 billion KRW in sales. He also helped set up three spinoffs abroad.
Professor Yim said, "I pushed employee invention as a new value creator at KIMM. I thank each and every researcher and staff member at KIMM who worked so hard to create such an innovative IP-based R&D environment."