(Left) Ph. D candidate Yongtae KIM. (Right)Professor. Seunghwa RYU.
Figure 1. Graphical abstract of "Designing an Adhesive Pillar Shape with Deep Learning-Based Optimization"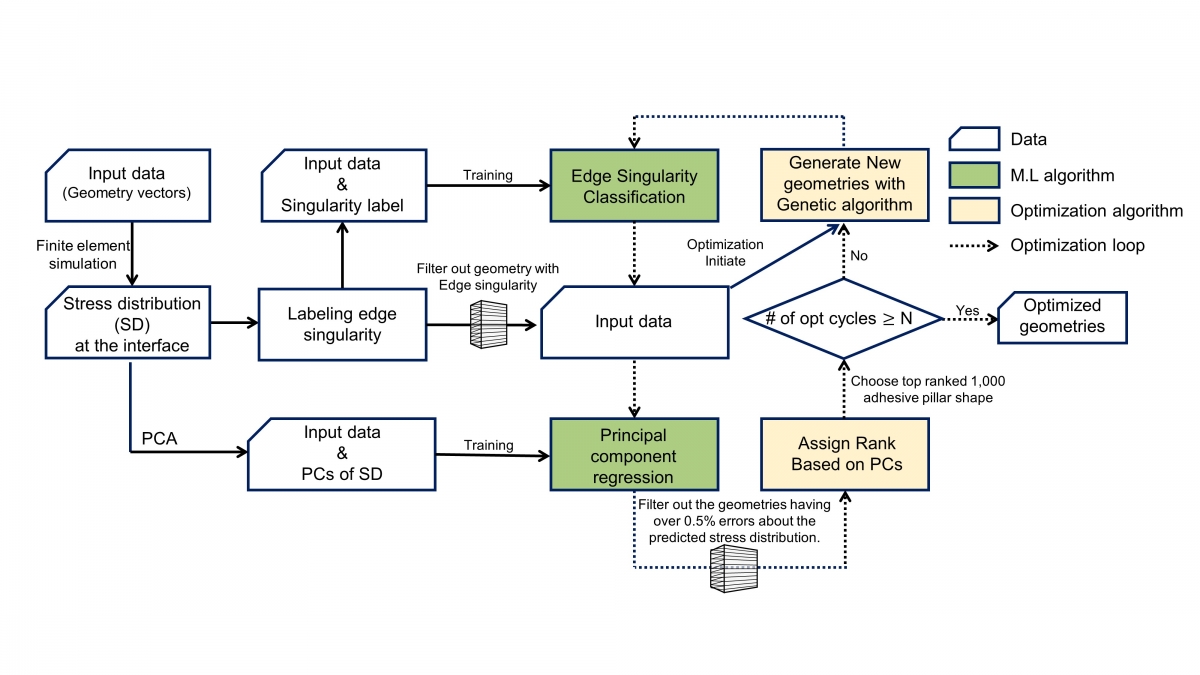 Figure 2. Overall workflow chart for to find a free-form optimized adhesive pillar shape out of extensive design space with deep learning and genetic algorithm. The flow about data preprocessing is represented with solid arrow line, and the flow about optimization process are represented with dashed line.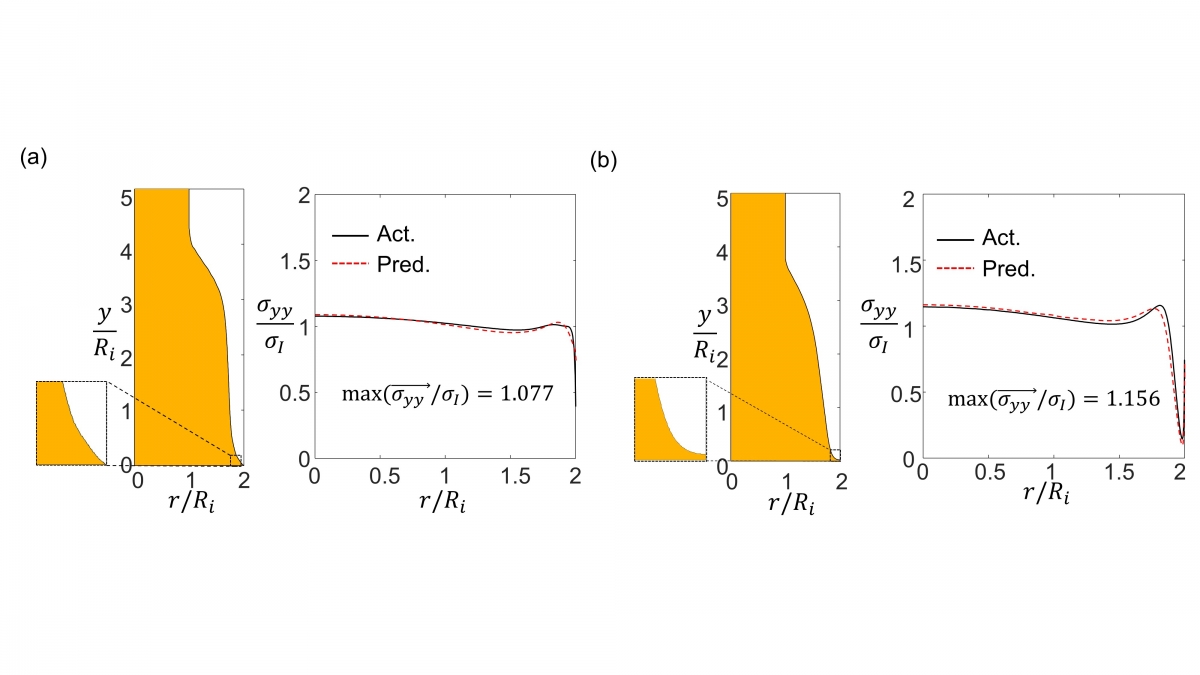 Figure 3. Cross-sectional area and corresponding interfacial stress distribution of optimized adhesive pillar with (a) ideally sharp edges and (b) truncated edge shape considering realistic fabrication resolution.